Ever wanted to create handouts on the fly while you are prepping on FoundryVTT?
Now you can!
The handout generator is now available as a FoundryVTT module. You can now create easily the handouts for your next game and import them into your journal.
Step 1
After installing and enabling the "Cthulhu Architect's Handout Generator" module in your world, you should see the "Handout Generator" button on the Journal tab.

Step 2
Clicking the "Handout Generator" button should open the handout generator interface. You can now select a handout that you want to create.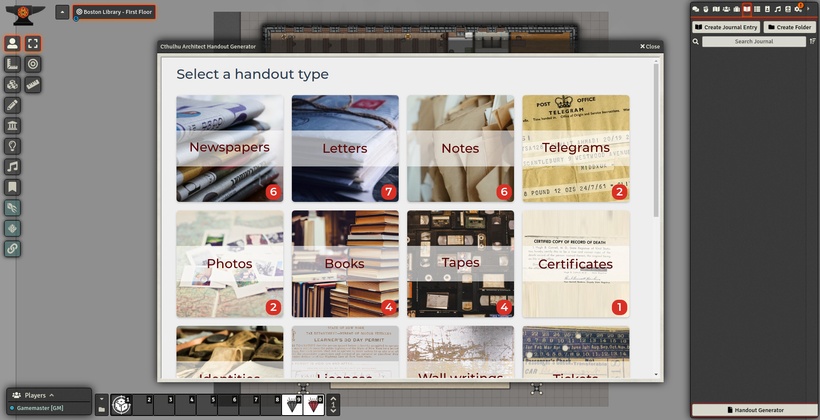 Step 3
After you finish editing the handout you can click the "Import Handout" button which will import your handout into your Journal.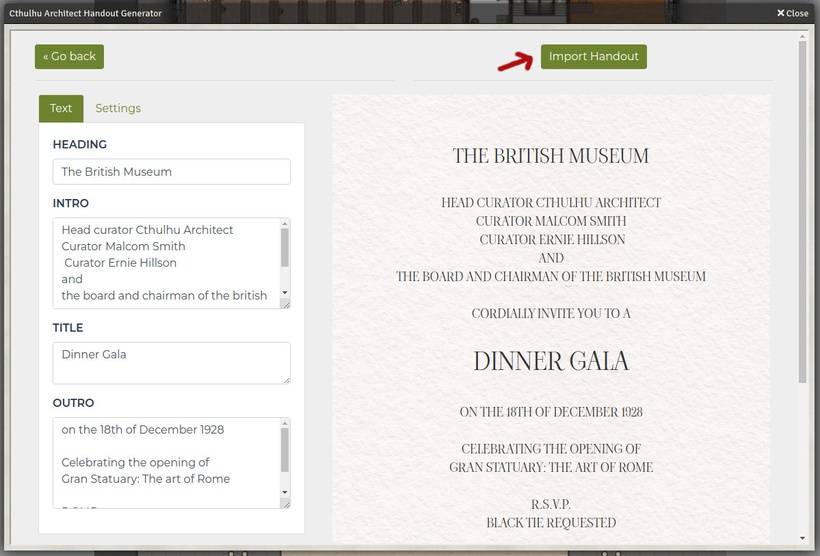 Step 4
The handout is created and you can see it in the Journal tab. The handout that you just created opens up for you to tweak the title and its permissions.